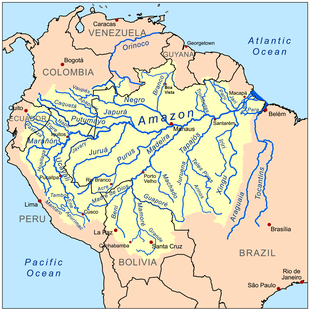 For 2016 we decided to start regularly blogging on interesting topics, news and updates related to our lodge and tours. So what you read here is our first proud blog.
When you live and work at a specific place, you usually take many things for granted. And it is logical because you see and experience it everyday. And sometimes we then forget that what is a daily life to one person might be unique for somebody else.
Here in the Amazon region we believe we are very gifted when it comes to nature, animal richness and diversification. Therefore, we will share special moments with our readers, rare animals we might have seen or new developments in our lodge.
We wish you, your family, friends and beloved ones a successful year. May all your good wishes and plans come true.
Stay tuned and contact us if you have questions. We are happy to hearing from you.
Greetings from Rio Negro,
Roy
---