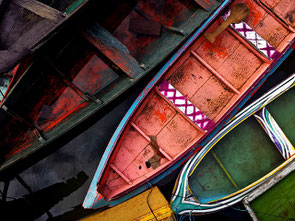 The Amazon region is very beautiful to visit no matter which month you chose. The weather patterns of the rainforest in Brazil do not change too much from month to month. However, we do have a more wet and a more dry season here.
Since July we have turned into the dry season, which last until December and has a few key characteristics to offer.
Temperatures are hotter during this season
They  vary between 26 and 40°C (78-104°F) during the day
(nights are cooler)
Rivers are lower and contain less water
This season brings you more luck for fishing
It will be easier to spot birds, although a good guide will spot them for you any time
This season brings less mosquitos. However, our lodge is in an almost mosquitos free zone anyway (we are just lucky here)
It is a very good time to sport caimans as the lower water brings you even closer to the banks
Fewer rainy days, although you need to still expect sporadic showers, which sometimes can be heavy
We invite you to explore our great tours and excursions. The lodge has a unique view overseeing the Rio Negro. Don't hesitate to contact us for questions. We would be glad hosting you at our place and show you the beautiful wild-life and jungle here.
Kind regards,
Chris
---